Massage Therapy is the manipulation of the soft tissues (primarily muscle and connective tissue) of the body. It strives to achieve balance and health in the body by affecting the body's systems. Massage can significantly accelerate the healing process by having a positive affect on the circulatory and lymphatic systems.
Courtney General – Davis
Courtney graduated from CDI college in 2008 receiving a 1,210 hour Massage Therapy Diploma with Honours. In 2012 she began the process of gaining her 2,200 hour Massage Therapist designation through the Natural Health Practitioners of Canada's Competency Equivalency Exam. Passing it in 2013 Courtney is fully recognized as a 2,200 hour therapist with all major insurance companies.
Courtney has acquired several skills that have enhanced her massage techniques. But it is Myofascial work that has become her passion, forever changing the way she treats the body.
Courtney has taken several fascial and myofascial courses including Myofascial Cupping (Advanced level), Fascial Restructuring (series 1 & 2) and Anatomy Trains in Structure & Function.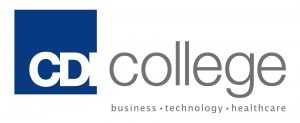 Courtney's approach to massage is to treat the problems and not just the symptoms. By finding areas of restriction in the body and balancing the fascia, she has been able to help several people restore function, improve movement, correct posture and resolve muscular tension providing relief of aches and pains.
Call 403-460-4945 to book your next appointment