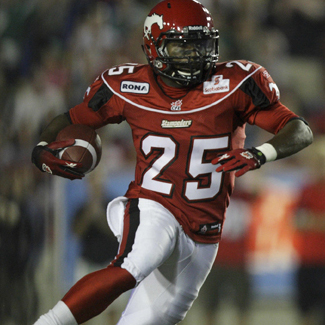 In 2011 I injured my lower back using improper lift techniques. This injury had me worried; I felt my career was at risk because of it. Weeks before training camp starts and I cannot walk, run, or jump.  Dr. Dobrzanski helped me get back onto the field and in better form. I received my first all star nomination that year. I don't know where I would be without Dr. Dobrzanski's help.  She saved my career.
Keon Raymond
Calgary Stampeders #25
2-time CFL All-Star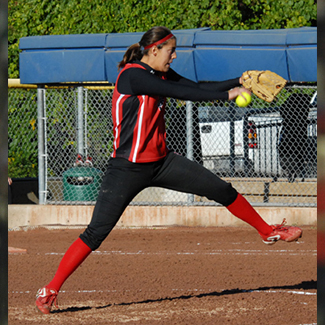 Dr. Tanya Dobrzanski has been a wonderful contribution to the University of Calgary's Fastball team, providing a great opportunity for the girls on the team to get great care. I am a pitcher on the team and have been experiencing pain in my throwing arm and shoulder.  Tanya looked beyond my shoulder and found that I had some ribs out which made my shoulder problem worse.  She provided me with active release treatment and chiropractic care in that area which has helped immensely and allowed me to perform at my best. With Tanya's great sense of humour and professionalism she makes a chiropractic experience enjoyable and rewarding.
Tia Kjartanson
#19, Pitcher
University of Calgary Dinos Fastball Team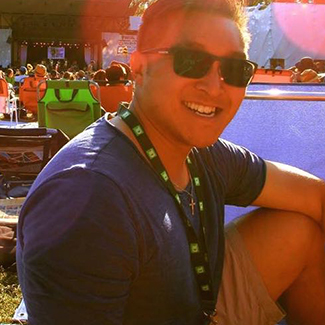 I've been going to Turn 2 Chiropractic for over a year and they have made a very positive impact on my physical health. They helped me both pre and post ACL reconstruction surgery and made a big difference in my recovery. They've also treated my other injuries and issues in my neck, back and shoulders. I've recommended all my friends and family who have injuries and chronic physical pains/aches to Turn 2 Chirorpactic and all have come out of their treatment feeling better than ever.
Paul Lee
Calgary, AB
Call 403-460-4945 to book your next appointment