Topmast's Lawrence Peter Berra (Yogi)
Yogi is my first dog.  I always knew I wanted a 'big' dog.  I researched for 2 years before deciding on a Newfoundland Dog, and then researched breeders for another 2 years before settleing on Topmast Kennels, and Marg Willmott as a breeder.  Yogi was born on June 14, 2009.  I picked him up on August 22, 2009 and haven't looked back.  Yogi is a "ham".  He loves everyone he meets and thinks everyone is his best friend.  He loves attention, which is why he thrives in the public eye.  When he was just 1 year old, Yogi and I were asked to audition for the President's Choice SuperDogs.  Yogi's goofball nature, and love of attention made him a natural "SuperDog".  We have been proud members of the SuperDogs team ever since.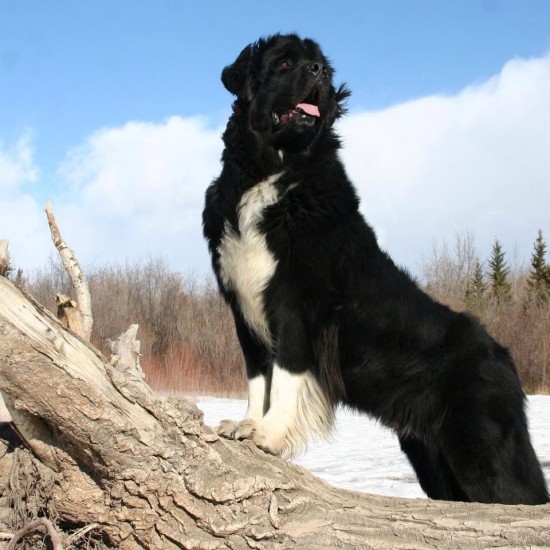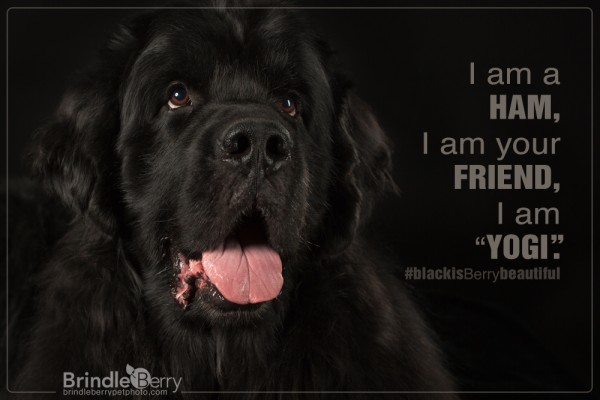 Yogi's life in the limelight didn't stop there.  In March-May, 2013, Yogi was cast in the Discovery Channel Mini Series, "Klondike".  He played various support dog roles in the film, including pulling carts with food inside, and carrying supplies in backpacks throughout the film.  Yogi also became fast friends with many of the movie's stars, incliding Richard Madden and Sam Shepard.  He won the casts hearts with his nightly 'High Fives' after longs days of filming.  "Klondike" aired on Discovery Channel in January 2014.
In August, 2014, Yogi was asked to participate in an advertisment campaign promoting the adoption of black dogs.  The "Black is Beautiful" campaign saw black dogs being photographed and promoted with their greatest personality traits, showing that black dogs are great dogs.  The campaign was used by the Humane Society to help with black dog adoptions in 2014.
Call 403-460-4945 to book your next appointment