Calaloo Dizzy Devil
Dizzy Devil is our second Australian Working Kelpie.  Daughter of Canadian team member, Coolhand Luc, and GoGetta Curry, she comes from long lines of exceptional Kelpies.  The 6th of 10 puppies, Dizzy entered the world, full of sass and with a big mouth.  Her breeder is pretty certain she pushed her sister out so she could enter the world faster.  Patience is NOT one of her strengths!  Originally we got Dizzy to join big sister Taz, on the cattle ranch.  But as it turns out, Dizzy takes after her parents and LOVES the sport of agility.
After training 2 slower dogs in agility, running with Dizzy was like getting off a tricycle, and getting on a Ducati motorcycle.  For the first year, I was pretty much hanging on for dear life!. I realized I needed to be better, so my dog could reach her full potential.  I lost weight so allow myself to run faster, and took every agility seminar I could find.  I worked to make myself a better handler for Dizzy.
All this hard work has paid off.  Dizzy made her debut in the agility trial world in April 2015.  In only 4 trials, she earned her Starter's Games Dog of Canada title, which is awarded for obtaining 2 qualifying runs, in 3 different agility disciplines, under 2 different judges.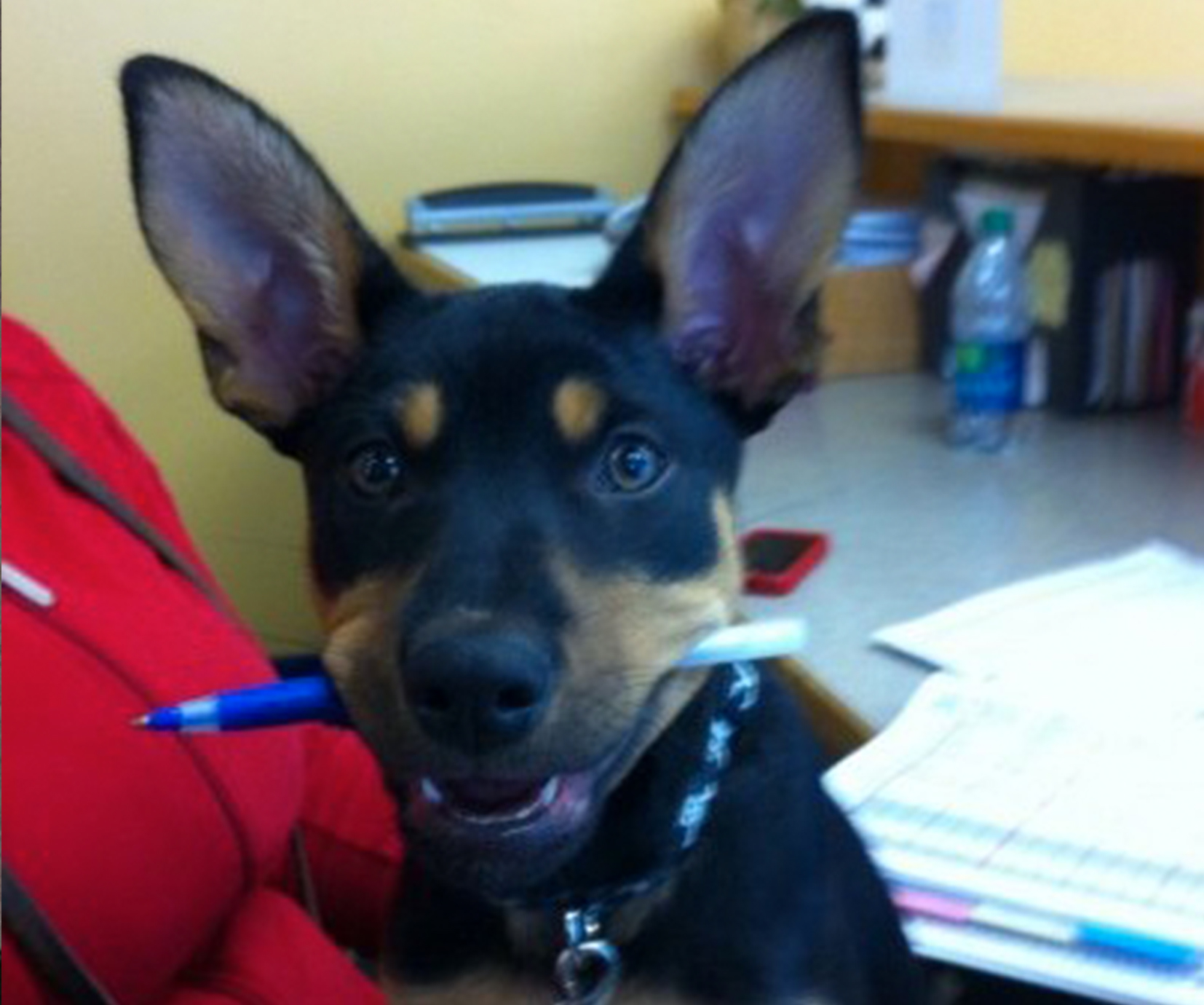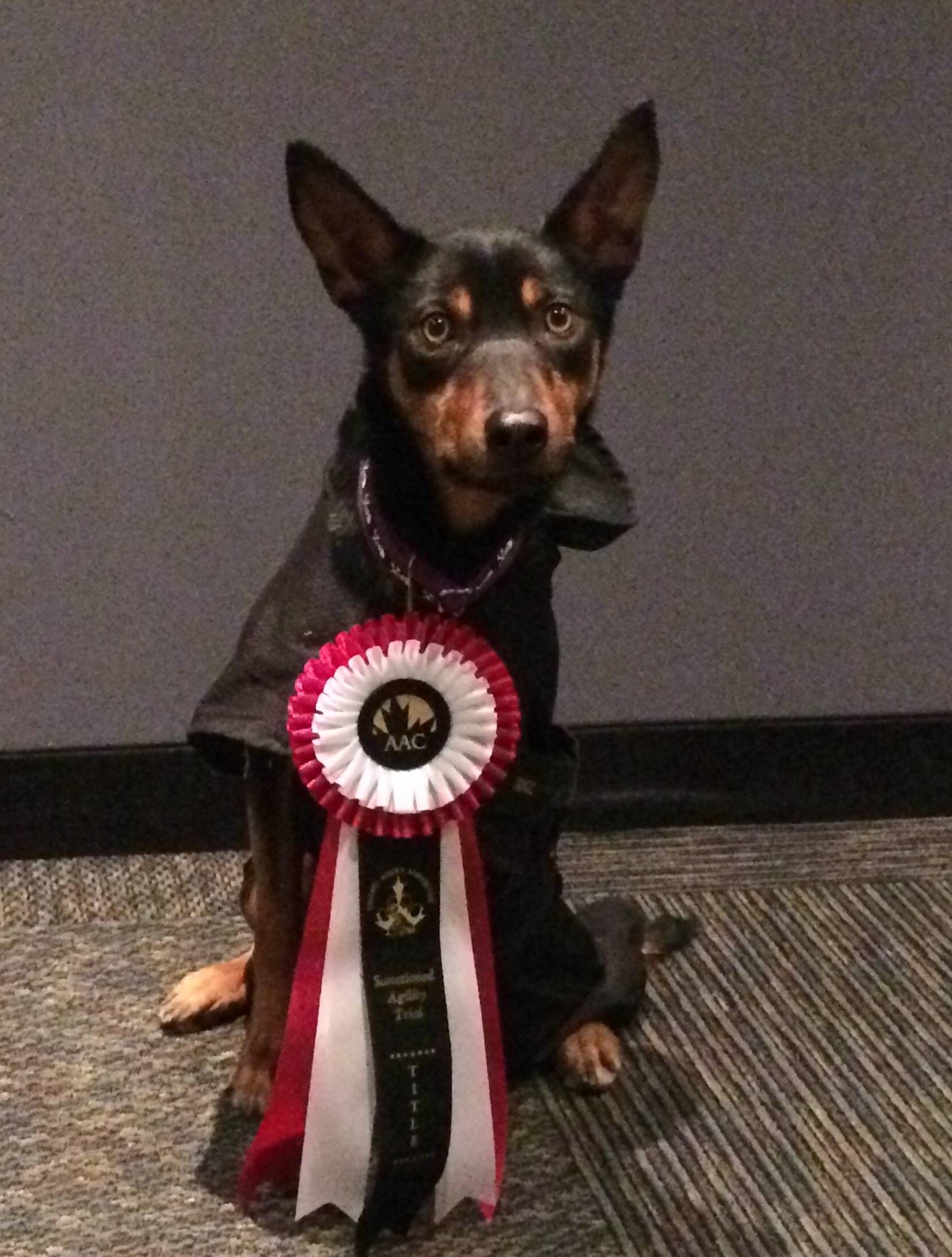 Dizzy Devil is also an accomplished Superdog.  She started working in the shows at only 12 weeks of age, learning to tolerate the 'Pat and Chat' portion of the show, and getting used to the lights, and sounds and travel demands of the show season.  At 1 year old, she began to perform in the long courses, and race portions of the show.  This past summer, she was a feature dog, playing the roll of Darth Vader in the 'Star Wars' course, as part of the 2015 season's HollyWoof production.  Dizzy travelled across western Canada, performing in Alberta, Saskatchewan and finishing the season performing for her Grandma Sherry at the PNE in Vancouver, British Columbia.
Dizzy is a wonderful little dog.  She is full of joy, and energy and passion for life.  She has brought so much to our lives and we are so blessed to have her in our family.
Call 403-460-4945 to book your next appointment